Students are valued collaborators in our work, from applied research projects to our Technology Assessment Project and beyond. 
We have launched a student research corps to respond to the needs of our community partners. If you are interested in joining our research team, fill out this form. 
Meet our Student Researchers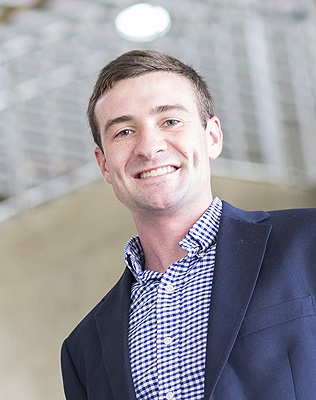 Duncan Greeley
Duncan Greeley is a Ph.D. Candidate in the Department of Materials Science and Engineering and a student in the Science, Technology, and Public Policy program at the University of Michigan. His dissertation research focuses on characterizing and modelling deformation in lightweight alloys to improve sustainability in the transportation industries. He is interested in leveraging novel materials and processing techniques to reduce the environmental impact of manufacturing, and accelerating deployment of and access to sustainable energy technologies.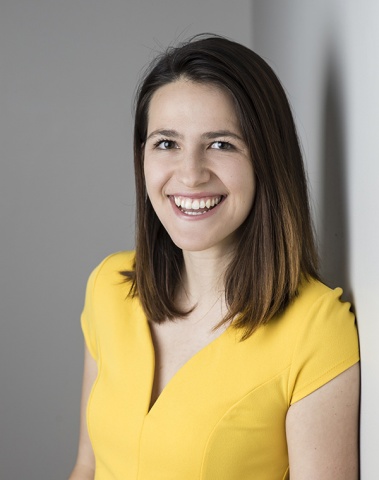 Jillian Mammino
Jillian Mammino is a 2nd year Master of Public Policy student at the Ford School of Public Policy. Before arriving at the University of Michigan, she received a dual bachelor's and master's degree in mechanical engineering at The Rochester Institute of Technology, with a focus in Sustainable Engineering. In her time between undergraduate and graduate school, she worked in private industry acting as a liaison between design engineers, unionized workers, and end-user consumers. In the policy realm, she is interested in a career path in Science Diplomacy and wants to focus on how technology can be utilized for sustainable and just international development.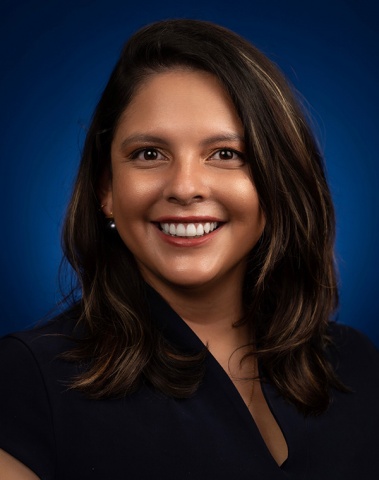 Alex Perez-Garcia
Alex Perez-Garcia is a social impact leader who believes in the power of personal narrative combined with smart strategy, data, and research in solving society's big systemic problems. Alex is currently a dual Master of Business Administration (MBA) and Master of Public Policy (MPP) candidate at the University of Michigan, specializing in mental health and health care management. Formerly, Alex was Associate Director of Development and Communications at Disability Lead, where she grew the nonprofit startup organization through high-quality strategic fundraising and community outreach. Outside of this work, since 2019, Alex has worked with underrepresented, first-time progressive political candidates to build the capacity of their campaigns by providing compliance, financial, and fundraising services.

Alex started her career in social impact at The Chicago Community Trust through the Kimpton Fellows program, a competitive one-year fellowship opportunity for graduates interested in launching their career at high-impact nonprofit organizations. There, she managed several projects related to the Trust's commitment to racial equity, disability inclusion, and economic growth for diverse populations and disinvested neighborhoods. In her tenure at the Trust, she was integral to the incubation and launch of Disability Lead, the only leadership program in the nation that connects leaders with disabilities with civic engagement opportunities.

As an inaugural member of The Obama Foundation Community Leadership Corps, Alex founded an online community focused on mental health fueled by young voices of color. In the first month launched, the platform, which featured lived experiences of mental illness, including her own, was read by thousands across the country. Because of her work, Alex was selected as a featured speaker during the 2018 Obama Foundation Summit. She served as an Ambassador for the Obama Foundation and Chicago200. She also served as Co-Chair of the Chicago Foundation for Women's Young Women's Giving Council from 2019 to 2020. In 2019, Alex was awarded the Young Alumna Award by her high school alma mater. Alex was a 2020 Disability Lead Fellow and a 2021 New Leaders Council Fellow. Alex graduated with honors from UChicago with a bachelor's degree in Psychology and Public Policy.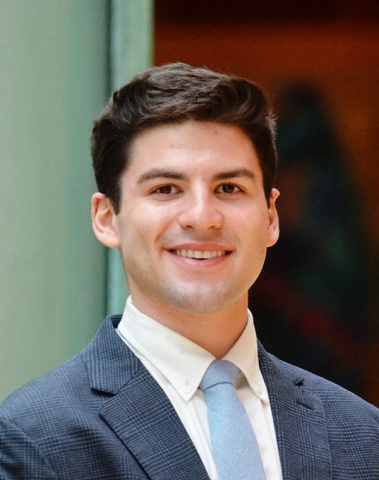 Noah Stein
Noah Stein is an undergraduate student at the University of Michigan and is expected to graduate in May of 2023 with a degree in Public Policy and a minor in Computer Science. In the past, he has worked for Kohelet Policy Forum, an international policy think-tank based in Tel Aviv, Israel; the Michigan Democratic Part; and the Washtenaw County Public Defender's Office. Most recently, Noah has conducted research with the University of Michigan Science, Technology, and Public Policy program on the use of social media for violence prevention.
Have any questions?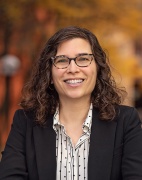 Managing Director, Science, Technology, and Public Policy Program