Students are valued collaborators in our work, from applied research projects to our Technology Assessment Project and beyond. 
We have launched a student research corps to respond to the needs of our community partners initiative. If you are interested in joining our research team, fill out this form. 
Meet our Student Researchers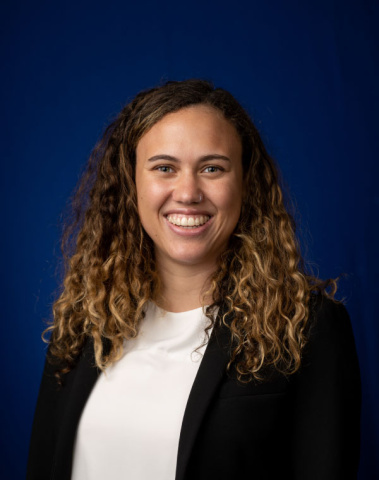 Ana Boyd
Ana Boyd (she/her) is a dual master's degree candidate in public policy and environment and sustainability at the University of Michigan. Prior to returning to school, Ana worked for over four years at the Sierra Club, providing litigation and research support to a team of attorneys focused on transitioning from fossil fuels to clean energy. Ana is passionate about developing clean energy solutions that prioritize low-income communities and communities of color. She also holds a Bachelor of Arts in politics and environmental analysis from Scripps College.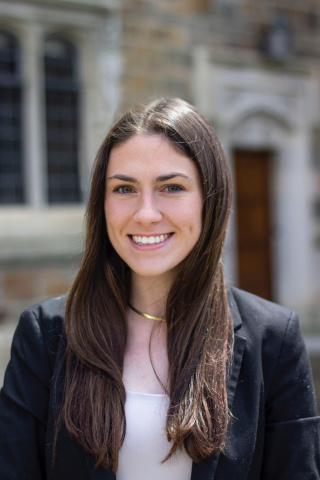 Gretchen Carr
Gretchen Carr (she/her) is a fourth-year undergraduate student at the Gerald R. Ford School of Public Policy. Her policy degree focuses on the intersection of disability policy, law, and social justice. She is specifically interested in how social policy (such as social welfare or education policy) can be more accessible and inclusive of people with disabilities. At STPP, Gretchen is a Research Assistant for the Community Partnerships Initiative. While at Michigan, Gretchen has also worked for the Ford School's Democracy and Debate Initiative as a Student Policy Analyst and researched policy for the nonprofit Detroit Disability Power. After interning in the U.S. Senate this summer, she hopes to bring her passion for disability justice to policy writing at the federal government level after she graduates.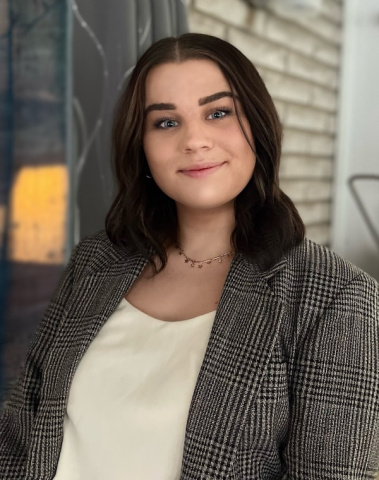 Maddie Cutler
Maddie Cutler (she/her) is a undergraduate student at the University of Michigan pursuing a major in history, with an honors thesis focusing on constitutional law, and a minor from the Gerald R. Ford School of Public Policy. She is passionate about advancing criminal justice and serves as a Research Assistant for STPP and also as a Peer Writing Consultant at the Sweetland Writing Center on campus. After serving as an intern in the U.S. House of Representatives, she hopes to continue researching equitable policy solutions and pursue a career in legal advocacy after graduating.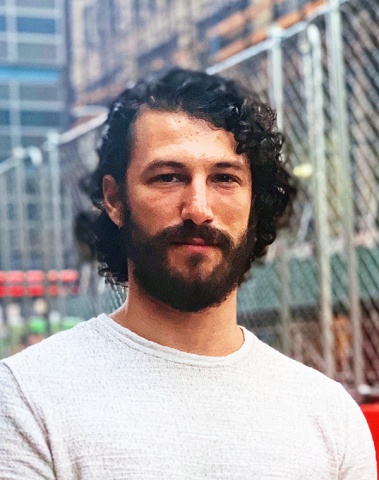 Jared Katzman
Jared Katzman is a Ph.D. student at the University of Michigan's School of Information with a specialization in the Science, Technology, and Public Policy (STPP) certificate program through the Ford School. Jared's research interests focus on anticipating and mitigating the potential harms of artificial intelligence and automated systems, especially when being used for high-risk decision-making in public services and governments. Previously, Jared worked for five years in industry AI research labs at both Amazon Web Services and Microsoft Research, developed technology mentorship programs for LGTBQ+ youth through the non-profit Out in Tech, and participated as a member in the art and tech incubator NEW INC in NYC. Building on these experiences, they are finding ways to take a more responsible, democratic, and humble approach to developing technology.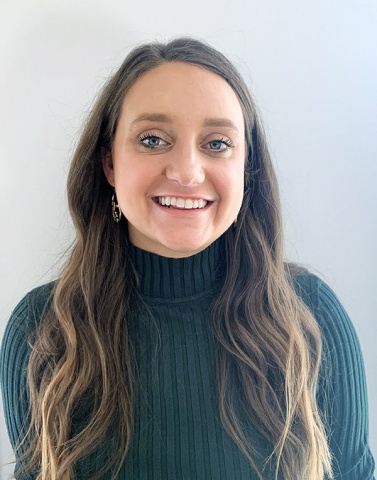 Ember McCoy
Ember McCoy (she/her) is a Ph.D. candidate at the University of Michigan's School for Environment and Sustainability (SEAS). Her dissertation employs a case study of Southwest Detroit to investigate laypersons' non-technical ways of knowing about environmental justice conflict and their incommensurability with environmental policymaking in the United States. Ember comes from a professional background in lobbying and community organizing and is particularly passionate about community-engaged research and teaching. She has a BA in Environmental Policy from Carthage College, an MS from SEAS in Environmental Justice, and a Graduate Certificate in Science, Technology, and Public Policy from the Ford School of Public Policy. Outside of research, she puts her passions and skills to practice through climate, housing, and labor organizing with her graduate student union, the Graduate Employees Organization (GEO #3550), and the City of Ann Arbor's Energy Commission.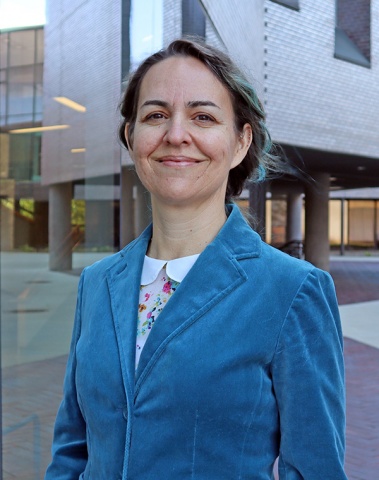 Mandy Mitchell
Mandy Mitchell recently graduated from the Ford School's MPP program with a concentration in Analysis Methods and a certificate in Survey Methodology. She enjoys conducting policy research that takes critical, historical, and systemic perspectives. Her policy experience includes a research assistantship and internship for P3E, for which she examined election design and ranked-choice voting, and an internship with Michigan's Bureau of Elections, where she assisted on projects aiming to increase access for voters with disabilities. Prior to her time at Ford, she completed a Ph.D. in political philosophy and taught in higher ed.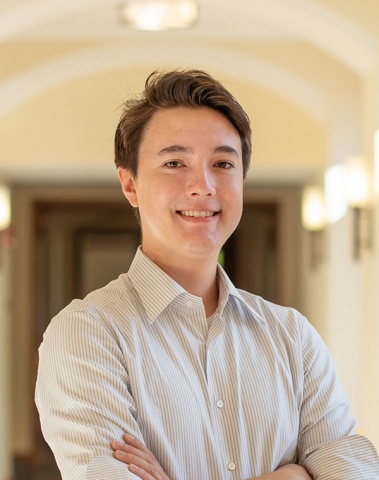 Trevor Odelberg
Trevor Odelberg is a Ph.D. student in Electrical and Computer Engineering and a National Defense Science and Engineering (NDSEG) Graduate Fellow. During his Ph.D., he has interned at Apple in Cupertino, CA, and Everactive, a startup in Ann Arbor, MI, working on battery-less sensors. Before beginning his Ph.D. at Michigan in 2018, he worked at MIT Lincoln Laboratory in Lexington, MA as an electronics engineer. Previous to that, he interned at various public and private sector companies including NASA and Analog Devices. He has authored/co-authored several journal publications, conference papers, magazine articles, and patents on his research on low-power wireless electronics.

Trevor has been a Science, Technology, and Public Policy (STPP) member since 2020 and is interested in policy surrounding digital inclusion and closing the digital divide in low-income communities. This includes projects in Open-Access Fiber Networks, Ethical AI Governance, and STEM education. He holds a BS in Electrical Engineering from Purdue University and is originally from Denver, CO.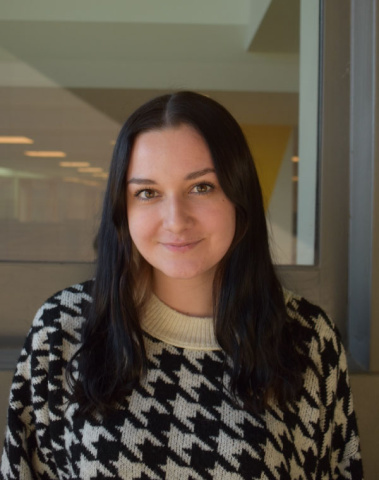 Mara Pusic
Mara Pusic is a fourth-year undergraduate student at the Ford School with a focus on Environmental Policy and Sustainable Development. She is passionate about issues of climate justice and has extensive experience in policy research, writing, and community engagement. In addition to her work at STPP, Mara is a U-M Graham Sustainability Scholar and is currently working on a research project with the Michigan Department of Agriculture and Rural Development researching state climate trends and their future impact on Michigan's agricultural industry to assist the department in revising its local grant program.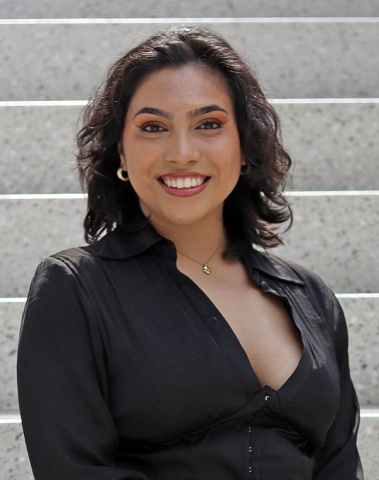 Annabella Vidrio
Annabella Vidrio (she/her) is a fourth-year undergraduate student at the University of Michigan pursuing a Dual Degree in Dance and Gender & Health with a minor in Public Policy. Expected to graduate in May of 2024, Annabella dedicates her time to raising awareness for minority communities and addressing issues relating to accessibility. On campus, she serves as a Research Assistant for STPP and also as a Student Coordinator at SMTD's Office for DEI. This past summer, she worked with Michigan AFL-CIO as a Policy Fellow researching municipal paid leave policy implementation.
Former Student Researchers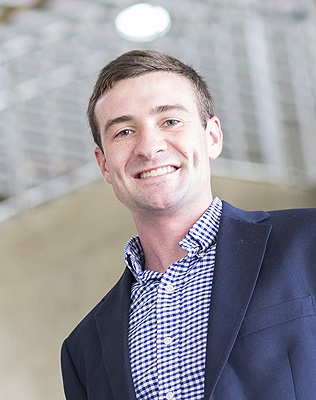 Duncan Greeley
Duncan Greeley is a Ph.D. Candidate in the Department of Materials Science and Engineering and a student in the Science, Technology, and Public Policy program at the University of Michigan. His dissertation research focuses on characterizing and modelling deformation in lightweight alloys to improve sustainability in the transportation industries. He is interested in leveraging novel materials and processing techniques to reduce the environmental impact of manufacturing, and accelerating deployment of and access to sustainable energy technologies.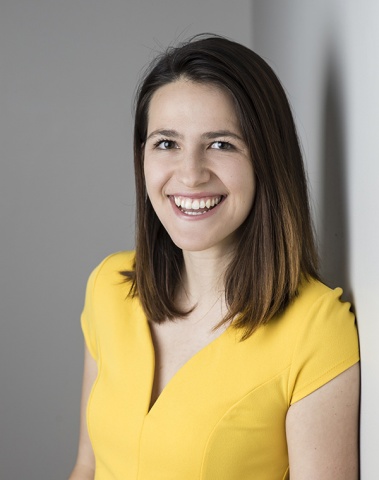 Jillian Mammino
Jillian Mammino is a 2nd year Master of Public Policy student at the Ford School of Public Policy. Before arriving at the University of Michigan, she received a dual bachelor's and master's degree in mechanical engineering at The Rochester Institute of Technology, with a focus in Sustainable Engineering. In her time between undergraduate and graduate school, she worked in private industry acting as a liaison between design engineers, unionized workers, and end-user consumers. In the policy realm, she is interested in a career path in Science Diplomacy and wants to focus on how technology can be utilized for sustainable and just international development.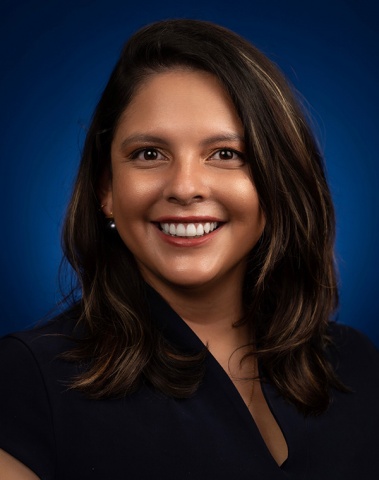 Alex Perez-Garcia
Alex Perez-Garcia is a social impact leader who believes in the power of personal narrative combined with smart strategy, data, and research in solving society's big systemic problems. Alex is currently a dual Master of Business Administration (MBA) and Master of Public Policy (MPP) candidate at the University of Michigan, specializing in mental health and health care management. Formerly, Alex was Associate Director of Development and Communications at Disability Lead, where she grew the nonprofit startup organization through high-quality strategic fundraising and community outreach. Outside of this work, since 2019, Alex has worked with underrepresented, first-time progressive political candidates to build the capacity of their campaigns by providing compliance, financial, and fundraising services.

Alex started her career in social impact at The Chicago Community Trust through the Kimpton Fellows program, a competitive one-year fellowship opportunity for graduates interested in launching their career at high-impact nonprofit organizations. There, she managed several projects related to the Trust's commitment to racial equity, disability inclusion, and economic growth for diverse populations and disinvested neighborhoods. In her tenure at the Trust, she was integral to the incubation and launch of Disability Lead, the only leadership program in the nation that connects leaders with disabilities with civic engagement opportunities.

As an inaugural member of The Obama Foundation Community Leadership Corps, Alex founded an online community focused on mental health fueled by young voices of color. In the first month launched, the platform, which featured lived experiences of mental illness, including her own, was read by thousands across the country. Because of her work, Alex was selected as a featured speaker during the 2018 Obama Foundation Summit. She served as an Ambassador for the Obama Foundation and Chicago200. She also served as Co-Chair of the Chicago Foundation for Women's Young Women's Giving Council from 2019 to 2020. In 2019, Alex was awarded the Young Alumna Award by her high school alma mater. Alex was a 2020 Disability Lead Fellow and a 2021 New Leaders Council Fellow. Alex graduated with honors from UChicago with a bachelor's degree in Psychology and Public Policy.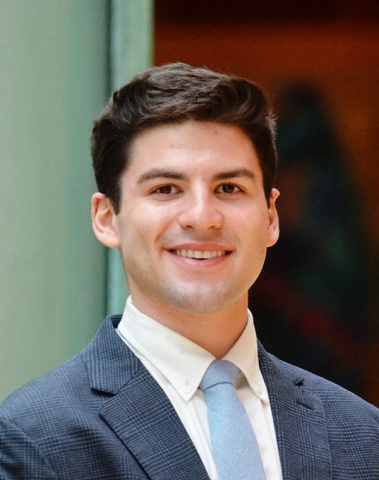 Noah Stein
Noah Stein is an undergraduate student at the University of Michigan and is expected to graduate in May of 2023 with a degree in Public Policy and a minor in Computer Science. In the past, he has worked for Kohelet Policy Forum, an international policy think-tank based in Tel Aviv, Israel; the Michigan Democratic Party; and the Washtenaw County Public Defender's Office. Most recently, Noah has conducted research with the University of Michigan Science, Technology, and Public Policy program on the use of social media for violence prevention.
Have any questions?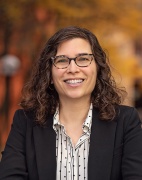 Managing Director, Science, Technology, and Public Policy Program