You can listen to episodes here or on your favorite podcasting platform.
Are robots racist? Should we regulate gene editing? Have people stopped trusting experts? Does scientific research make the world a more unequal place?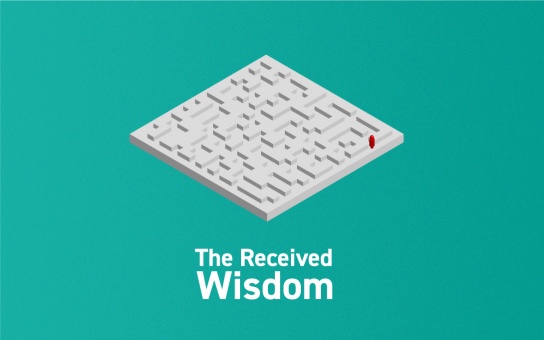 The Received Wisdom is a podcast about how to realize the potential of science and technology by challenging the received wisdom. Join Shobita and Jack as they talk to thinkers and doers from around the world about developing and governing science and technology to make the world a better place.
The Received Wisdom is:
Dr. Shobita Parthasarathy (co-host) - Professor of Public Policy, Gerald R. Ford School of Public Policy, University of Michigan
Dr. Jack Stilgoe (co-host) - Senior Lecturer, Department of Science and Technology Studies, University College London
Ed Waisanen (editor)
Special thanks to Justin Schell and University of Michigan's Shapiro Design Lab
Selected episodes
Episode 16: Vaccine Patents, Tesla's Travails, and the Persistence of Race Science ft. Angela Saini - April 25, 2021. In this episode, Jack and Shobita talk about the controversy over making COVID-19 vaccines globally available by waiving the patents, and the recent crash of one of Tesla's "self-driving" cars. And they chat with science journalist Angela Saini about her recent book Superior: The Return of Race Science. They discuss why assumptions about the biology of race seem so persistent even in the context of understanding COVID-19, and how George Floyd's murder may have changed global discussions about race and science.

Episode 12: Vaccine Nationalism and How Artifacts Have Politics ft. Langdon Winner - November 29, 2020. Shobita and Jack reflect on the US election, the future of conservatism, and exciting vaccine news, and speak with philosopher and STS forefather Langdon Winner about the politics of technology today. Winner recently released a new edition of his groundbreaking book, The Whale and the Reactor: A Search for Limits in an Age of High Technology.

Episode 9: The New Politics of Big Tech, and Equity in Clinical Trials ft. Jill Fisher - August 14, 2020. In this episode, Shobita and Jack discuss the recent US congressional hearings with the Big Tech CEOs, and the curious role that behavioral scientists have played in the UK's COVID-19 response. They also chat with Jill Fisher, Professor of Social Medicine at University of North Carolina—Chapel Hill and recent author of Adverse Events: Race, Inequality, and the Testing of New Pharmaceuticals, about the "healthy volunteers" who participate in clinical trials—including for COVID-19—and their exploitation.