The Science, Technology, and Public Policy (STPP) program at the University of Michigan's Ford School of Public Policy, a unique research, education, and policy engagement center concerned with cutting-edge questions at the intersection of science, technology, policy, and society, welcomes applications to its non-stipendiary postdoctoral fellowship program on a rolling basis.
University of Michigan has a vibrant and growing STPP community, with affiliated faculty and students from across the university. Fellows will be mentored by STPP faculty, have the opportunity to audit relevant graduate courses, and take advantage of other resources across the University of Michigan. We have particularly strong relationships with UM's Science, Technology, and Society Program, the Center for Ethics, Society, and Computing, and the Michigan Institute for Data Science. Fellows have the opportunity to attend STPP events, including our lecture series, and be expected to give a brown-bag seminar related to their research at least once during the fellowship period.
Postdoctoral fellowships are most appropriate for recent Ph.D.s in the humanities or social sciences pursuing research that would benefit from systematic exposure to an interdisciplinary science and technology policy program, or scientists and engineers seeking to increase their understanding and exposure to social science and the humanities to enhance their contributions to the policy environment.

Non-stipendiary fellows are expected to participate in the Program for at least one semester, but fellows may stay for a maximum of two years with appropriate external support.
Applicants will be evaluated for their fit with the Program's intellectual strengths and substantive research foci. Accordingly, both the research statement and the supporting letter(s) should clearly address the question of fit.

Applicants for non-stipendiary fellowships should apply by email to stpp@umich.edu. Applicants should submit the following:
A description of research interests and reasons for seeking affiliation with the University of Michigan STPP Program (no more than 1000 words);
A curriculum vitae;
A supporting letter from an academic adviser evaluating the applicant's academic performance, standing, and qualifications for the program (to be sent by the faculty member directly to stpp@umich.edu).
For more information on the STPP Program.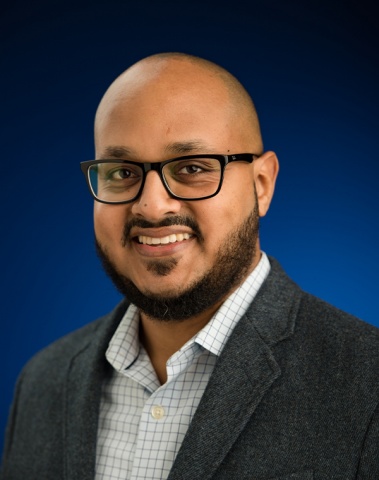 Assistant Professor, School for the Future of Innovation in Society, Arizona State University
"In my capacity as a member of the research and design team, I sought to imbue this work with critical reflection about the kinds of issues important to STPP: supporting the Center's efforts to build on the knowledge and experiences of the patient communities with whom we were working; an understanding of the values and assumptions informing the design of innovative digital health technologies; and the role of policy in shaping the drive to innovate digital health technologies in the first place."
Read more
What are our Post-Doctoral Fellows doing now?