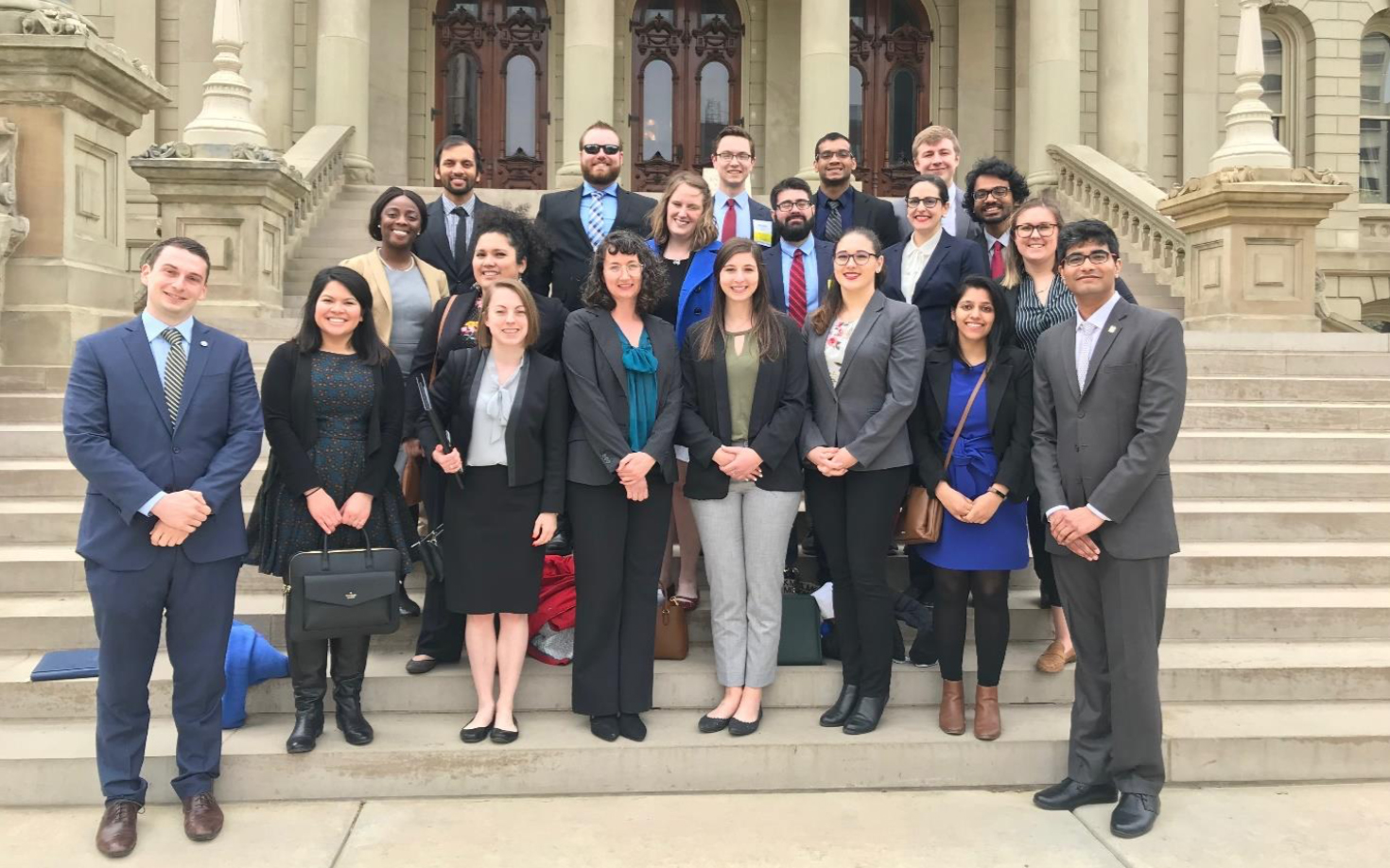 by Lucca Henrion, Mechanical Engineering Ph.D. Candidate and STPP Certificate Student
On May 8th, a coalition of 20 University of Michigan graduate students from Rackham Student Government, Graduate Rackham International, and Engaging Scientists in Policy and Advocacy went to Lansing, the Michigan Capitol, to advocate on behalf of graduate students in Michigan. To prepare the three organizations compiled a series of one-pagers about issues that affect graduate students in Michigan: international student retention, campus sexual assault & mental health, impacts of graduate students in Michigan, and K-12 STEM education.

The group scheduled and attended 27 meetings with Michigan State Representatives and Senators working in relevant education, appropriations, and economic development committees. These meetings were successful in raising awareness about the over 65,000 graduate students in the state of Michigan, and put a face to many of the issues that affect graduate students. The ask in most meetings was to increase appropriations for State Universities and K-12 education as the Michigan legislature was focused on assembling the FY2020 budget.