Cultivating socially responsible engineers: The role of universities and public policy
March 21, 2022
4:30-6:00 pm EDT
Betty Ford Auditorium (and Live Streamed)

On March 21st, 2022, STPP convened for a panel discussion that will convene leaders in academia and government working in the field of public interest technology to discuss the role of universities and public policy in cultivating socially responsible engineers. They will focus on what needs to change in STEM education policy to center equity and justice in the training of the next generation of scientists and technologists.
This event was funded by a generous grant from the Public Interest Technology University Network. 
Sponsors
This event was hosted by the Science, Technology & Public Policy Program and the Gerald R. Ford School of Public Policy, and co-sponsored by Public Interest Technology University Network, Michigan Institute for Data Science (MIDAS), Nuclear Engineering and Radiological Sciences (NERS), Michigan Engineering, Engineering Education Research (EER), Ethics, Society, and Computing (ESC), Women in Science and Engineering (WISE), ADVANCE, Sloan Equity and Inclusion in STEM Introductory Courses (SEISMIC), and BLUElab.
When I think about serving the common good, I think about serving people. Not just some people, but ALL people. This notion of equity-centered engineering is about how do we do a better job serving all people.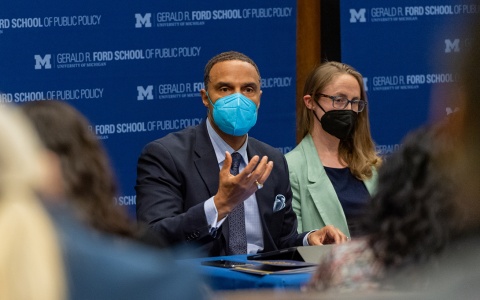 Alec Gallimore
Robert J. Vlasic Dean of Engineering,
University of Michigan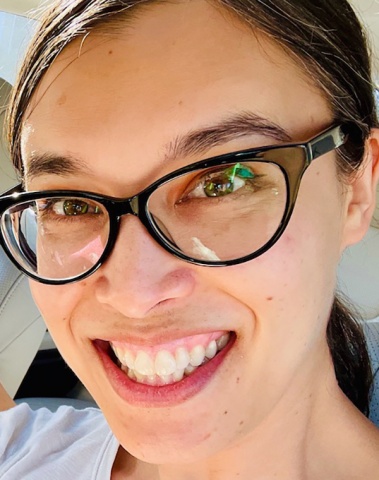 Amy Ko
Professor, Information School, University of Washington-Seattle
Amy J. Ko is a Professor at the University of Washington Information School and an Adjunct Professor at the Paul G. Allen School of Computer Science and Engineering. She directs the Code & Cognition Lab, where she and her students study CS education, human-computer interaction, and humanity's individual and collective struggle to understand computing and harness it for equity and justice. Her earliest work included techniques for automatically answering questions about program behavior to support debugging, program understanding, and reuse. Her later work studied interactions between developers and users, and techniques for web scale aggregation of user intent through help systems; she co-founded AnswerDash to commercialize these ideas. Her latest work investigates effective, equitable, and inclusive ways for humanity to learn computing, especially how data, algorithms, APIs, and AI can both empower and oppress. Her work spans more than 140 peer-reviewed publications, with 13 receiving best paper awards and 4 receiving most influential paper awards. She is an ACM Senior Member, and member of ACM SIGCHI, SIGCSE, and SIGSOFT. She received her Ph.D. at the Human-Computer Interaction Institute at Carnegie Mellon University in 2008, and degrees in Computer Science and Psychology with Honors from Oregon State University in 2002.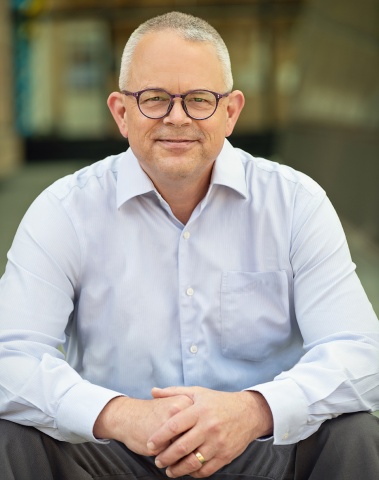 Tim McKay
Associate Dean for Undergraduate Education; Arthur F. Thurnau Professor of Physics, Astronomy, and Education;
University of Michigan
Tim McKay is Arthur F. Thurnau Professor of Physics, Astronomy, and Associate Dean for Undergraduate Education in the College of Literature, Science, and the Arts, and Professor of Education in the School of Education at the University of Michigan. McKay received a BS in Physics from Temple University, where he was a first-generation, commuter student. He received his PhD in Physics from the University of Chicago in 1992, and joined the faculty at Michigan in 1995.

McKay's team has applied observational and experimental data science methods to astrophysics, cosmology, and education. They have probed the growth of cosmic structure as well as the expansion history of the Universe, especially through studies of galaxy clusters and gravitational lensing. They have discovered prompt optical counterparts to gamma-ray bursts. Since 2008, they have been using classroom and institutional data to make higher education more equitable, inclusive, and effective. In the last few years, McKay has helped to launch the Foundational Course Initiative, the Sloan Equity and Inclusion in STEM Introductory Courses (SEISMIC) project, and the Mellon College and Beyond II study.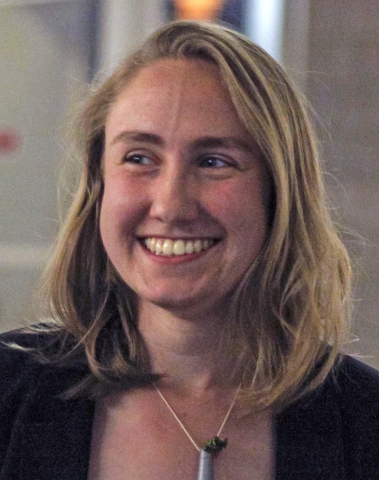 Johanna Okerlund
Postdoctoral Fellow, Ford School of Public Policy, University of Michigan
Johanna is a Human-Computer Interaction researcher with a background in Computer Science and additional training in Science Technology Studies and Public Policy. As a postdoc at U-M working with the Science and Technology Public Policy program and the Computer Science department, Johanna has been developing ways to bring ethics and justice into CS courses and contribute to ongoing research about the societal implications of emerging technology. She plans to continue approaching technology from a critical interdisciplinary perspective and creating spaces for students to do the same.
José Zayas-Castro
Division Director, NSF Division of Engineering Education and Centers, National Science Foundation
Dr. José Luis Zayas-Castro joined the NSF on August 2, 2021 as division director for the Division of Engineering Education and Centers. Prior to joining NSF, during nearly two decades at University of South Florida (USF), he served as a department chair and as associate dean for research in the College of Engineering and in various leadership positions at the USF Center for Entrepreneurship. Previously, he was a professor and co-director of the diversity in engineering program at the University of Missouri-Columbia. He began his faculty career at the University of Puerto Rico-Mayagüez (UPRM), where he led activities in manufacturing, innovation, and academic and research affairs.

Zayas-Castro's main research interests are in healthcare systems engineering, manufacturing systems, engineering entrepreneurship, and economic and cost systems. He has experience with small businesses as well as partnerships with industry, non-profit foundations, and international organizations. Zayas-Castro received his bachelor's degree in industrial engineering from UPRM, and his master's in industrial and management engineering, master's in business administration, and doctorate in management from Rensselaer Polytechnic Institute.

Zayas-Castro is a Fellow of the Institute of Industrial and Systems Engineers, a member of the Pan-American Academy of Engineering, and is also very active in the Institute for Operations Research and Management Science (INFORMS). Among his numerous awards, in 2006 he received the Bernard M. Gordon Prize for Innovation in Engineering and Technology Education. He has been recognized for mentoring, advising, and diversity initiatives.

Alec Gallimore
Robert J. Vlasic Dean of Engineering, University of Michigan
Dr. Alec D. Gallimore is the Robert J. Vlasic Dean of Engineering at the University of Michigan. Dean Gallimore is a rocket scientist, and in 2019 was elected to the National Academy of Engineering--among the highest professional distinctions accorded to an engineer. He earned a BS in Aeronautical Engineering from Rensselaer (RPI), and MA and Ph.D. degrees in Aerospace Engineering with a focus on plasma physics from Princeton. He is the Richard F. and Eleanor A. Towner Professor of Engineering, an Arthur F. Thurnau Professor in the Department of Aerospace Engineering, and founder and co-director of the Plasmadynamics and Electric Propulsion Laboratory (PEPL). He is also a member of the Applied Physics faculty. He is co-founder of ElectroDynamic Applications, Inc. (EDA), a high-tech aerospace firm in Ann Arbor, specializing in plasma device engineering.
STPP's Work in Public Interest Technology
STPP has built institutional capacity to expand the public interest technology (PIT) pipeline at the undergraduate and post-PhD levels. We are working with the Michigan Institute for Data Science (MIDAS) and Division of Computer Science and Engineering to revise the computer science (CS) curriculum for University of Michigan's (U-M) undergraduate program, the largest in the country, with an emphasis on social justice and equity. The Rethinking CS Education working group includes an interdisciplinary team of faculty, students, and a postdoc.
We also serve as a bridge across communities and have hired a postdoctoral fellow with a computer and data science background and interests in data ethics, social and racial justice, and governance. They have received training to equip them for a PIT position in academia, industry, civil society, or government.
Have any questions?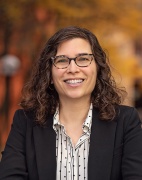 Managing Director, Science, Technology, and Public Policy Program